Graph the equation
\(x+y=200\)
Clear out the output history of any previous graphs, then enter into the input box
\begin{equation*} x + y = 200 \end{equation*}
The graph is not visible in the standard window, so we will try the Zoom fit command. Right-click on the Graphics View and choose Zoom to fit.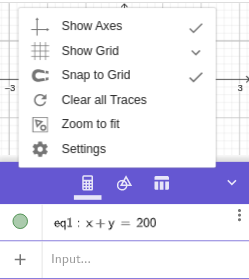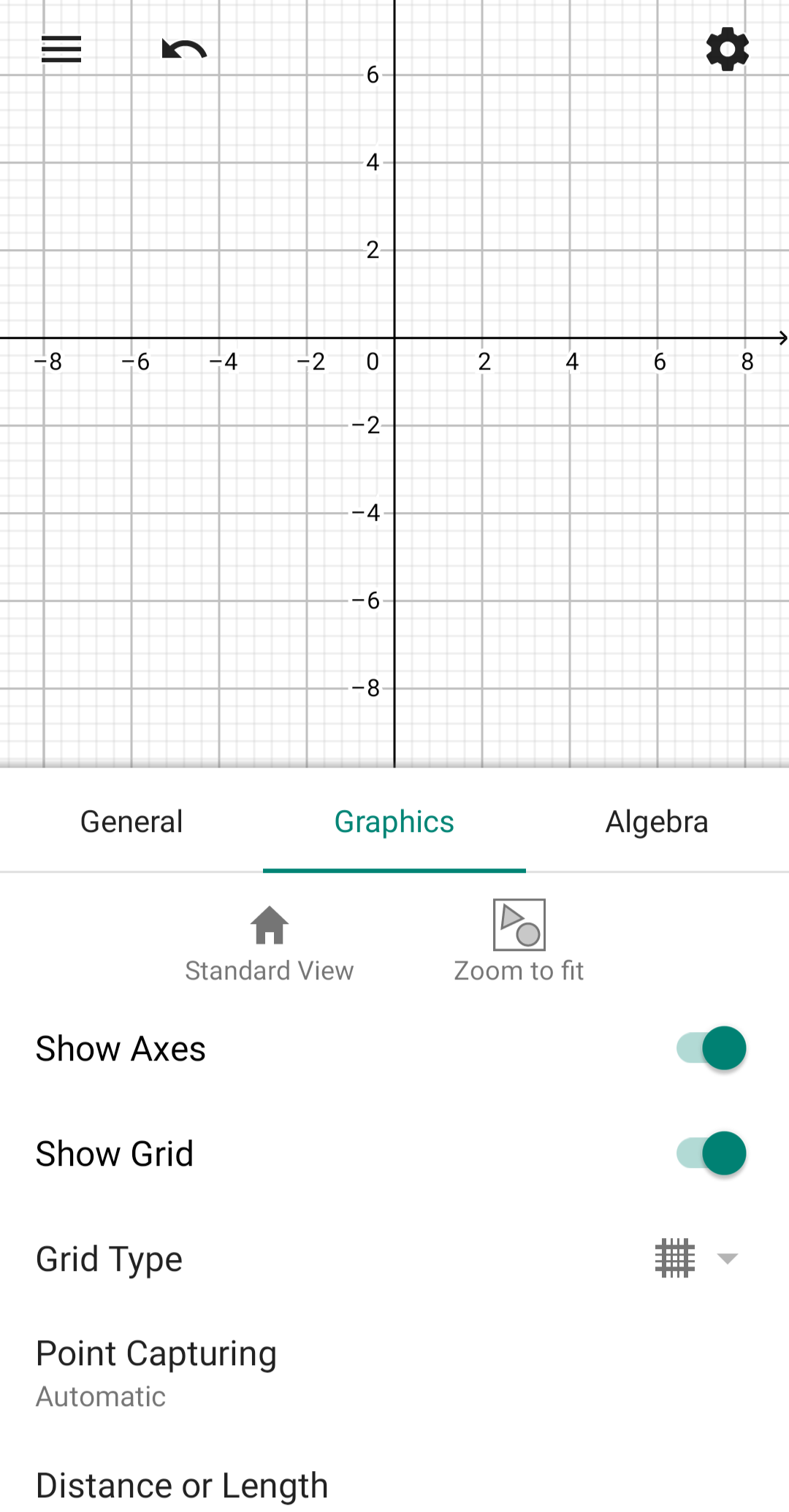 But if you use the GeoGebra calculator app on a mobile device, tap the options icon that resembles a gear, located in the upper right corner of the Graphics View, and a slightly different menu apears.
There are icons for both a Standard View and a Zoom to fit.
Once you can see part of the graph, you can further adjust the Graphics View by dragging and/or zooming.