10.5.

Inheritance Hierarchies¶

If you have multiple subclasses that inherit from a superclass, you can form an inheritance hierarchy. Every subclass is-a or is a kind of the superclass. For example, here is an inheritance hierarchy of Shapes. Square is-a Rectangle and a subclass of Rectangle. Rectangle is-a Shape and a subclass of Shape. In Java, the class Object is at the top of hierarchy. Every class in Java inherits from Object and is-an Object.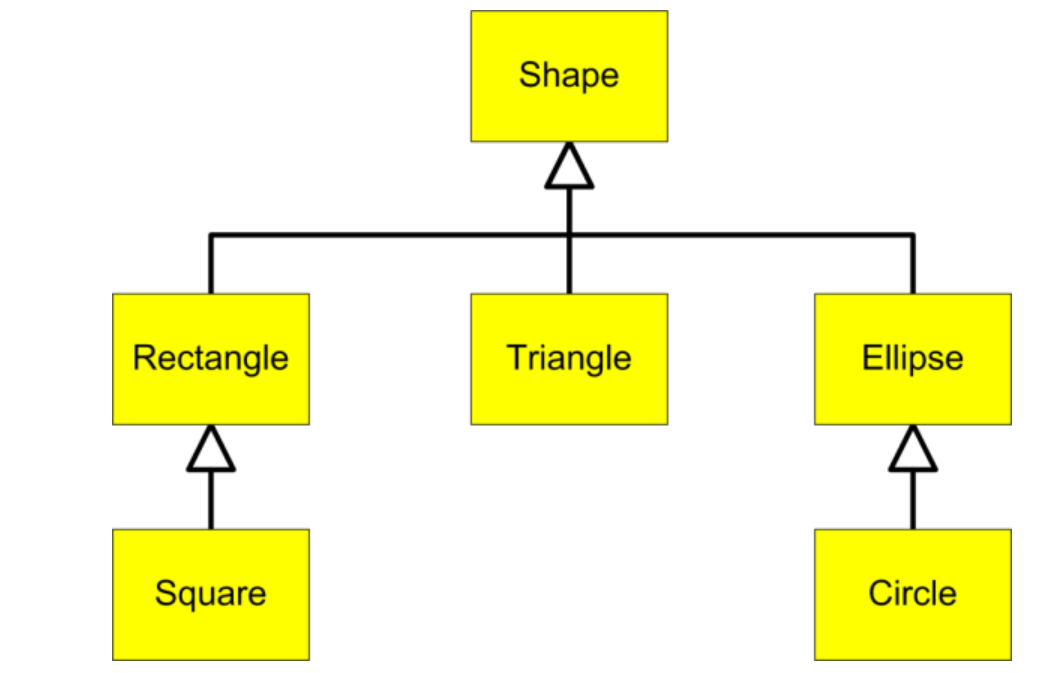 One of the main reasons to use an inheritance hierarchy is that the instance variables and methods from a superclass are inherited and can be used in a subclass without rewriting or copying code.
10-5-1: What variables and methods might be inherited from the superclass Shape in the inheritance hierarchy above?
10-5-2: Can you make a 3 level inheritance hierarchy for living things on Earth?
You have attempted of activities on this page